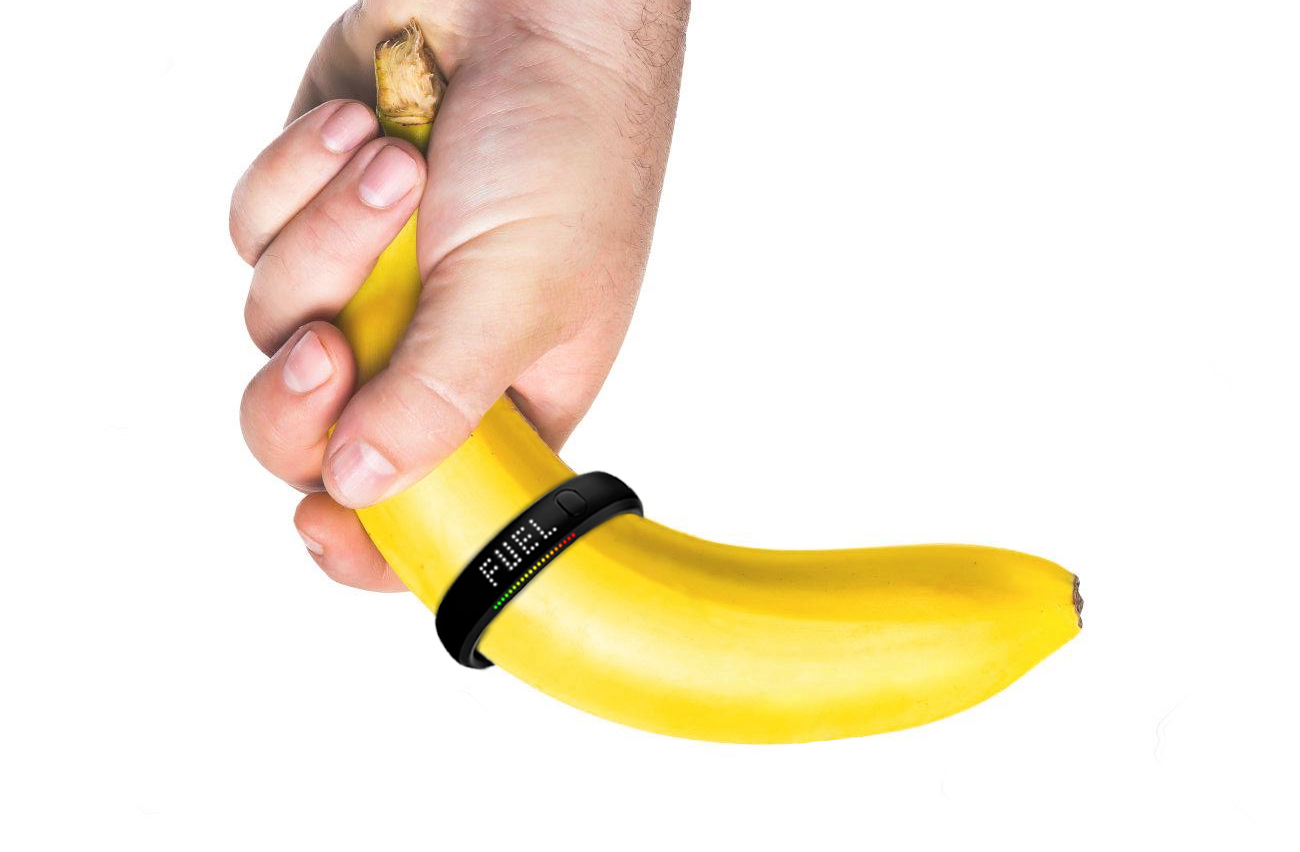 14 Mar

Thrust For Africa: Quantified Self Meets Social Good

BEAVERTON, OREGON

The famed Oregon-based lifestyle company Nike has teamed up with the Bill and Melinda Gates Foundation on a novel campaign to fund the prevention of HIV infection in sub-Saharan Africa. Announced yesterday in a press conference at its headquarters, the campaign is cheekily named, "Thrust for Africa," with an aim to further fund the Gate's Foundation controversial effort in circumcising African males as a key strategy in curbing HIV infection rates.
Fuel bands as Penile Rings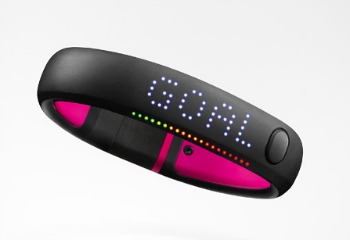 The Fuel Band, a fitness tracker discontinued in 2014, is one of several high profile wearable devices that allows people to track steps and energy consumption using a fashion friendly, sensor filled wristband.
Nike invites Fuel Band owners who still have their devices to repurpose their fitness trackers as smart penile rings to measure the amount of thrusts, or penetrative movements, they perform in the act of sex.  Nike will donate $1 USD for each penetrative movement registered to local HIV clinics supported by Gates that are offering male circumcision.
President Trump lauded the program, tweeting, "We should circumcise Mexico, Africa, Puerto Rico, and all nations that are clearly spreading HIV, drugs, and joblessness in the world. Congrats to Nike for using technology for the good of all."
In addition to penetration tracking, users can additionally measure how many movements it takes to orgasm, calories consumed per encounter, as well as advanced features using machine learning to track, optimize, and coach users on how to pace their penetrative movements for increasing their longevity in sex before climax.
The Next Ice Bucket Challenge?
Nike's Director of Social Innovation Maryann Barnes says the program hopes to quickly raise $1 million in a short amount of time through what she believes will be a rapid, viral movement like the Ice Bucket Challenge.   "Fuel Bangers," as some on Reddit are starting to call themselves, are encouraged to post on social media how many penetrative movements they've done, and challenge their friends to see who can register more. The hashtags are #thrust4africa along with the #numberofthrusts you've logged to date. A rewards system for top users was alluded to but details were not confirmed.   
Ms. Barnes also made sure to reassure the public on how inclusive the campaign is: "We have rigorously retested all fuel bands on users wearing strap-on phalluses, and have proven 99.8% efficacy with 99.8% repeatability in our trials at state-of-the-art testing labs on Peter Tiel's Floating Cities. We even encourage male users to strap-on a phallus to get 2x the number of penetrative movements per sexual encounter through double penetration."  She made no mention of people who are on the receiving end of sex (known as "bottoms") and men suffering from erectile dysfunction. 
In a private email to this reporter, GLBTQ Legal Advocates & Defenders (GLAD) patron and TV personality Ellen Degeneres said she was satisfied by Nike's gender sensitivity.  
Do well by doing it good
In what it believes is a natural extension of the Quantified Self movement, Nike appears to be betting that "Quantified Sex" is the next big thing for the company who prides itself on helping people perform at the highest level.
Matt Parker, CEO of Nike reasoned that the campaign was taking social innovation to a new level.
"We are a company all about helping people be their best selves.  In play. In work. Now in the bedroom. And we believe that repurposing our technology for serving a commendable social purpose like circumcising Africa is a win-win for everyone. Just remember that each time you make love, you are helping someone in need get circumcised."
It has been rumored but unconfirmed that Nike's R&D lab has received millions to explore several new Quantified Sex technologies, including how to repurpose the core technology behind its self-lacing sneakers in creating auto-stimulation and performance enhancing sex devices.    
-Somoloco Press
Headquartered in Medellin, Colombia, Somoloco Press is a satirical collective of international reporters covering global culture and innovation.